Welcome to Delhi to Shimla Manali Tour Package! Are you looking for an unforgettable journey to the picturesque hill stations of Shimla and Manali? Look no further! Our tour packages offer a perfect blend of natural beauty, adventure, and cultural experiences, ensuring a delightful vacation for you and your loved ones. Delhi to Shimla Manali Tour Package
Package Highlights:
Scenic Beauty: Embark on a mesmerizing journey through the breathtaking landscapes of Shimla and Manali. Be captivated by the snow-capped mountains, lush green valleys, cascading waterfalls, and serene lakes that surround these hill stations.
Adventure Activities: Get ready for an adrenaline rush as you indulge in exciting adventure activities. Experience the thrill of river rafting in the gushing waters of the Beas River or enjoy paragliding amidst the stunning mountains. For the more adventurous souls, there are opportunities for skiing, zorbing, and trekking. Delhi to Shimla Manali Tour Package
Delhi to Shimla Manali Tour Package
Cultural Delights: Immerse yourself in the rich cultural heritage of Shimla and Manali. Explore the colonial architecture and heritage buildings in Shimla, including the Viceregal Lodge and Christ Church. In Manali, visit the ancient Hadimba Devi Temple and the Naggar Castle, showcasing the region's history and traditions.
Shopping and Cuisine: Indulge in some retail therapy as you stroll through the bustling markets of Shimla and Manali. Shop for traditional handicrafts, woolens, and souvenirs to take home as cherished memories. Treat your taste buds to the flavors of Himachali cuisine, renowned for its delectable dishes like Madra, Dham, and Sidu. Delhi to Shimla Manali Tour Package
Comfortable Accommodation: Rest assured, we prioritize your comfort and offer a range of accommodation options to suit your preferences and budget. From luxury resorts to cozy cottages, our tour packages ensure a pleasant stay throughout your journey.
Expert Guides: Our knowledgeable and friendly guides will accompany you throughout the tour, providing valuable insights about the destinations, ensuring your safety, and making your journey truly memorable.
Customizable Itineraries: We understand that each traveler is unique, and therefore, we offer customizable tour packages. Tailor your itinerary to include specific attractions or activities that interest you the most, ensuring a personalized experience. Delhi to Shimla Manali Tour Package
Delhi to Shimla Manali Tour Package cab with Hotel
Book your Delhi to Shimla Manali tour package with us and get ready for an enchanting vacation amidst the pristine beauty of the Himalayas. Let us take care of all the arrangements while you create memories that will last a lifetime. Contact us now to plan your dream vacation to Shimla and Manali! Delhi to Shimla Manali Tour Package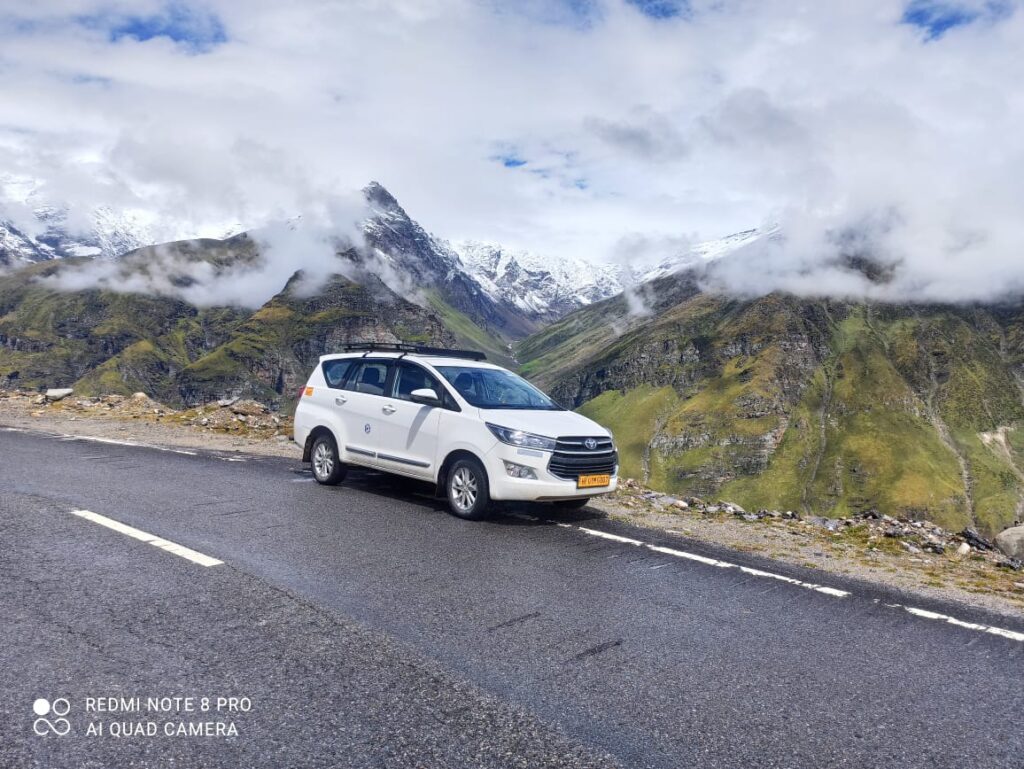 | Vehicle Type | Model | Capacity | Per Km Rate |
| --- | --- | --- | --- |
| Hatchback | Wagon-R, Indica or similar | 4 seater | Rs. 13 |
| Sedan | Dzire, Etios or similar | 4 seater | Rs.15 |
| SUV | Marazzo, Ertiga or similar | 6 seater | Rs. 16.5 |
| Assured Innova | Innova, Innova Crysta | 6 seater | Rs. 17.5 |
OUR SERVICE
TOUR PACKAGE