Welcome to our Noida to Chandigarh taxi service! We are dedicated to providing reliable and convenient transportation options for your journey from Noida to the vibrant city of Chandigarh. Sit back, relax, and let us take care of your travel needs.
Our taxi service offers a fleet of well-maintained vehicles and experienced drivers to ensure a smooth and comfortable ride. Whether you're traveling solo or with a group, we have the perfect vehicle to accommodate your requirements. Choose from our range of sedans, SUVs, or larger vehicles for bigger groups. Noida to Chandigarh taxi service
Why choose our taxi service?
Convenience: We understand the importance of convenience in travel. Our taxi service ensures a convenient and hassle-free ride from Noida to Chandigarh, allowing you to relax and enjoy the journey.
Experienced Drivers: Our professional drivers have extensive knowledge of the route and are skilled in driving on various terrains. They prioritize your safety and comfort throughout the journey, making your travel experience pleasant and enjoyable.
Flexibility: We offer flexible booking options to suit your travel plans. Whether you need a taxi for a short trip or a longer duration, our services can be customized to accommodate your specific needs.
Affordable Rates: We believe in providing competitive and transparent pricing for our taxi service. Our rates are affordable and ensure value for your money, without any hidden charges.
Safety Measures: Your safety is our top priority. Our vehicles undergo regular maintenance and adhere to all necessary safety protocols. We prioritize hygiene standards to ensure a safe and secure travel experience. Noida to Chandigarh taxi service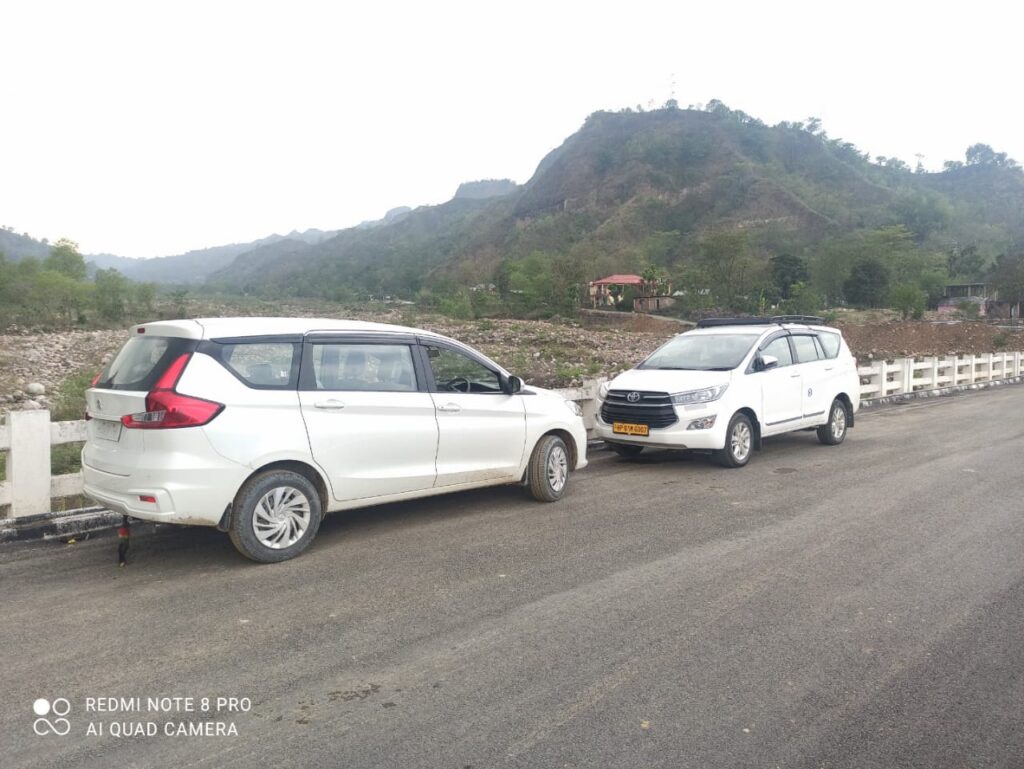 Booking your taxi: Noida to Chandigarh taxi service
To book your taxi from Noida to Chandigarh, visit our website or give us a call. Provide us with your travel details, including your pick-up location, date, and time. Our customer support team will assist you in selecting the right vehicle and confirming your booking promptly.
Embark on a comfortable and enjoyable journey from Noida to Chandigarh with our reliable taxi service. Book your ride today and experience a hassle-free travel experience! Noida to Chandigarh taxi service
Noida to Chandigarh taxi fare
| Vehicle Type | Model | Capacity | Per Km Rate |
| --- | --- | --- | --- |
| Hatchback | Wagon-R, Indica or similar | 4 seater | Rs. 9 |
| Sedan | Dzire, Etios or similar | 4 seater | Rs. 9 |
| SUV | Marazzo, Ertiga or similar | 6 seater | Rs. 12.5 |
| Assured Innova | Innova, Innova Crysta | 6 seater | Rs. 13.5 |
OUR SERVICE
TOUR PACKAGE