Book a Family trip to Delhi to Leh Cab Service. Planning a trip to Leh from Delhi? Look no further! Our reliable and convenient cab service is here to make your journey to the mesmerizing landscapes of Leh an unforgettable experience. With our professional drivers and well-maintained fleet of vehicles, we ensure a safe and comfortable travel experience for you and your fellow travelers. Delhi to Leh Cab Service
Why Choose Our Cab Service? Delhi to Leh Cab Service!
Expertise: We specialize in providing cab services from Delhi to Leh, and our drivers have extensive experience navigating the challenging terrains of the region. Sit back, relax, and let our experts handle the driving while you enjoy the scenic beauty along the way. Delhi to Leh Cab Service
Safety: Your safety is our utmost priority. All our drivers are highly skilled and familiar with the routes. Our vehicles undergo regular maintenance checks to ensure they are in top condition and equipped with safety features to keep you secure throughout the journey.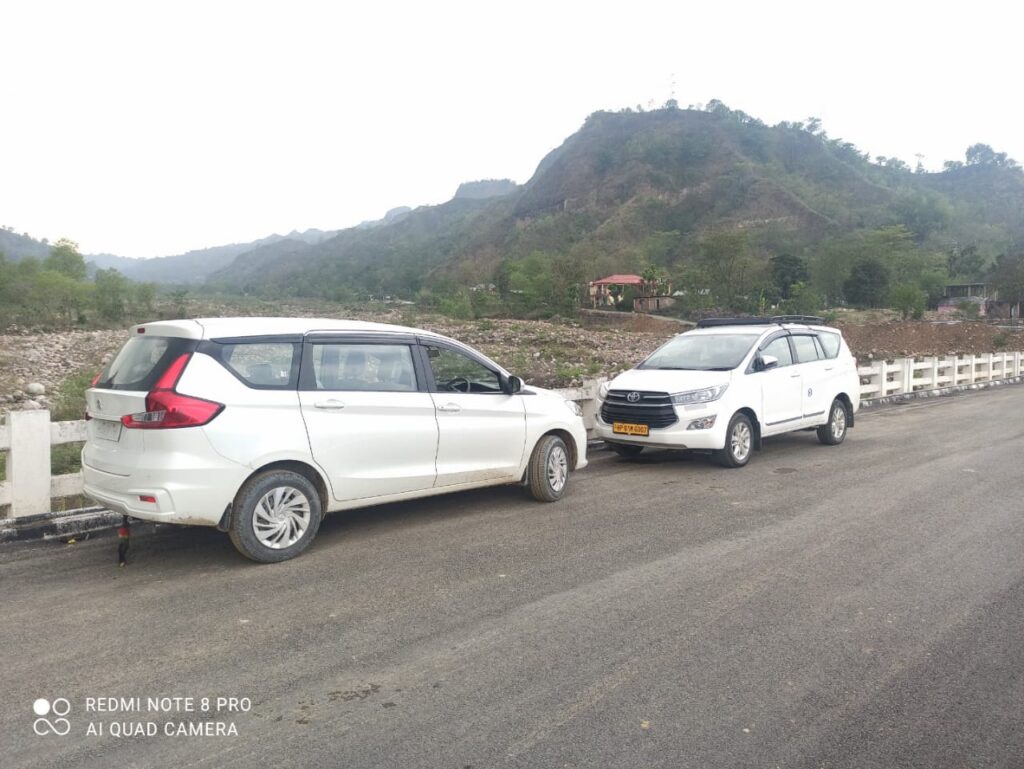 Comfort: We understand the importance of comfort during long journeys. Our fleet comprises a range of well-maintained vehicles that provide a smooth and comfortable ride. From sedans to SUVs, we have options to accommodate both small and large groups.
Flexibility: We offer flexible pickup and drop-off options to suit your convenience. Whether you prefer to be picked up from your doorstep, hotel, or any other location in Delhi, we will tailor our services to meet your needs. Delhi to Leh Cab Service
Delhi to Leh Cab Fare
VEHICLE TYPE
MODEL TYPE
PASSENGER CAPACITY
LUGGAGE CAPACITY
RATE/KM
FARE
Sedan
(Economy)
Dzire, Toyota Etios, Tata Indigo or equivalent
4passengers and driver
2 big 1 small
₹10.25
₹5791
SUV
(Economy)
Ertiga, Mahindra Xylo or equivalent
6passengers and driver
3 big 2 small
₹12.75
₹7198
Compact
(Economy)
Indica, Swift, Alto, Ford Figo or equivalent
4passengers and driver
2 small
₹11
₹5802
Compact
(Value)
Indica, Swift, Alto, Ford Figo or equivalent
4passengers and driver
2 small
₹13
₹6651
SUV
(Value)
Ertiga, Mahindra Xylo or equivalent
6passengers and driver
3 big 2 small
₹15
₹8278
Sedan
(Value)
Dzire, Toyota Etios, Tata Indigo or equivalent
4passengers and driver
2 big 1 small
₹12
₹6627
OUR SERVICE
TOUR PACKAGE